This past month was pretty intense considering I really haven't left the house in 16 months. I was reminded how crazy my life was before the pandemic and I kind of didn't like what I saw. I had a couple of rapid heart beat panic attacks, trying to keep everything straight, and yeah, I don't want to go back.
I was contracted to teach two in person classes at Peters Valley School of Craft this summer, one the beginning of June, and one the beginning of August (don't bother to check that class is full!) The June class was beginning weaving, and when I had originally submitted the proposal, quite awhile ago, the world was normal and I planned to team teach with my daughter.
And so after having to shut down for 15 months, the Valley was able to reopen, and kudos to the fiber fellow and her assistant for a Herculean job of cleaning out a weaving studio that had been sealed up for that length of time, up in the mountains of rural Northwest NJ, in the National Park Recreation area. You don't want to know what took up residence…
The Macomber looms mostly survived, I had a part in replacing all the heddles of all the looms with inserted wire eye, back in 2019, and that process did get completed. Each time I work with those looms, I find more things that can be tweaked and replaced. And I'm happy to do that for the Valley. Keeping looms in top condition is always important to me as a handweaver. I have another huge order into Macomber to upgrade some of the parts for the Peters Valley looms.
Meanwhile, the class happened, we all wore masks, and there were some changes and challenges to the way we use to do things, but nothing that couldn't be worked out. The class seemed to have a wonderful time, learned a lot and produced some pretty great samplers/towels for their first time at the loom. There were a couple of weavers with some experience, but they were happy to actually learn some basics that they never got since they were self taught.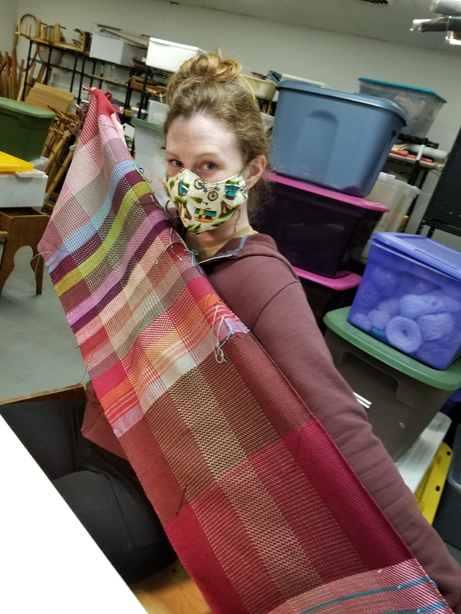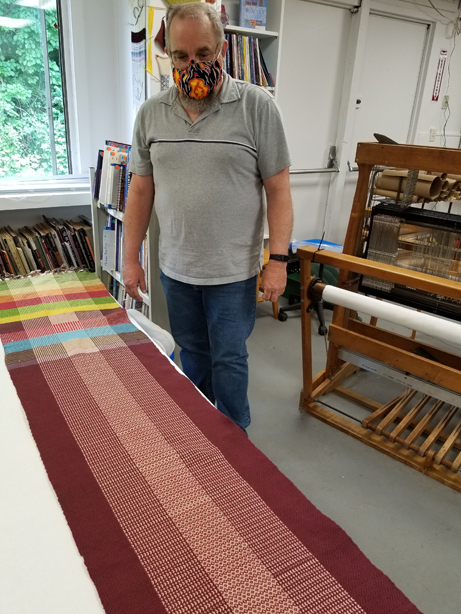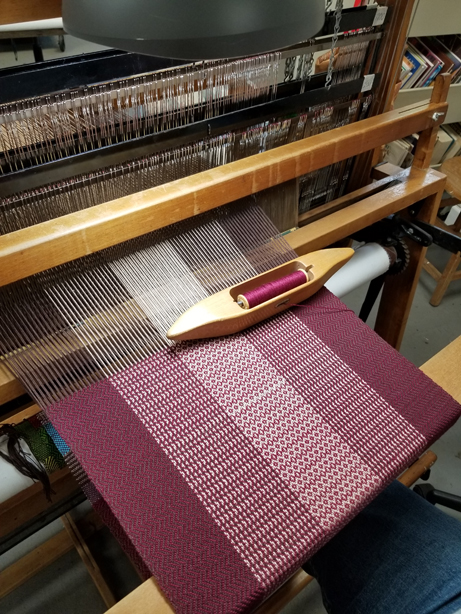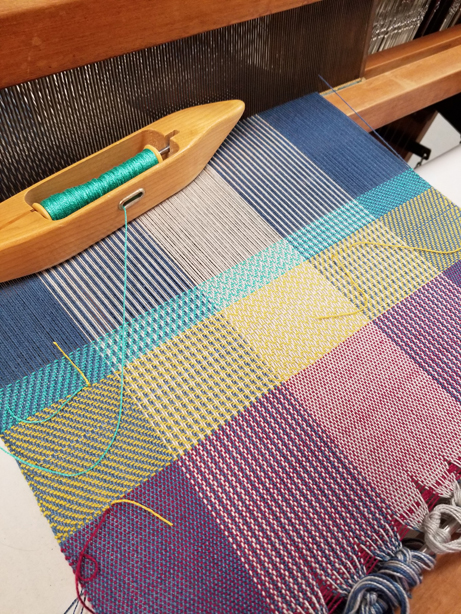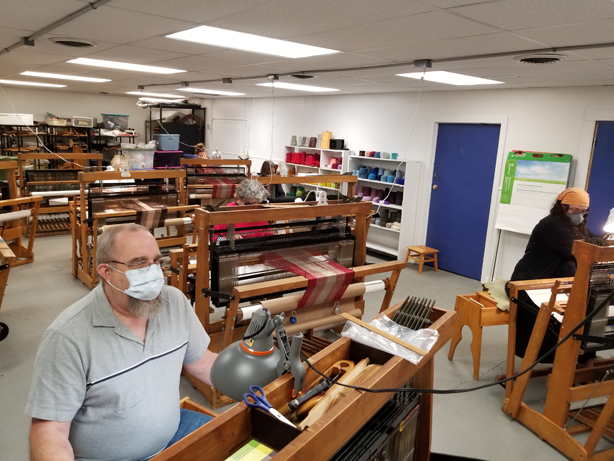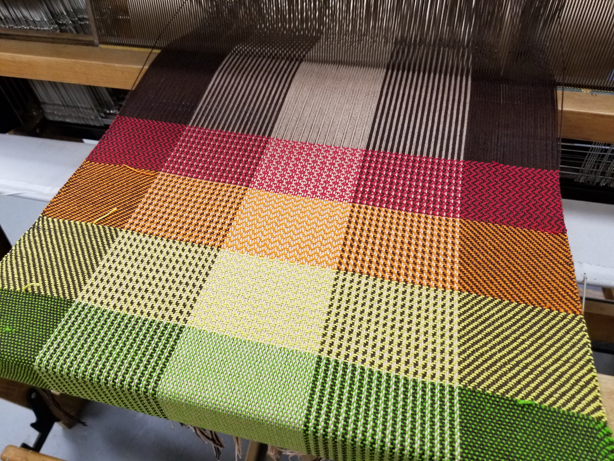 And of course Peters Valley has an extensive textile library, and in my quest to own all the books, any break I had I left Brianna in charge and sat in the corner checking out what I don't own and placing a hefty order through Amazon, Biblio, Thriftbooks, and whoever had what I wanted at a price under $900! Seriously, some of these prices for used books is positively hilarious. It would appear that my book collection is worth way more than my 37 looms…
Anyway, I got through that weekend, first time away teaching in a long time, and realized how much I'm not going to miss in person workshops. I have one more to teach and then I'm retiring from traveling. I want to learn all the things. I want to be the one to take workshops, explore new things and play with all my 37 looms and my ever growing yarn stash and textile library. There is some pretty cool stuff out there to try…
Mid month I started a four week online class in Botanical Printing with Kathy Hays. I've always loved her work, and she has a self guided class, actually a number of different level classes available online. Always thinking of ways I can alter the surface of cloth for things like linings, and having an extensive property with gardens and ponds and a little paradise here, I wanted to see what was readily available right here just outside the door.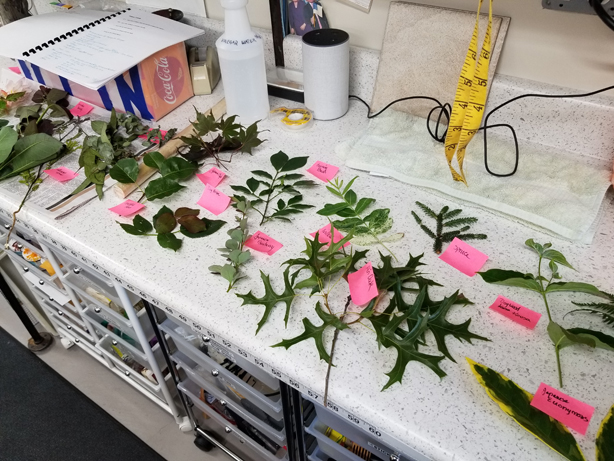 And so the first batch of homework netted some pretty lovely results. The second batch of homework is in the pot simmering as I write…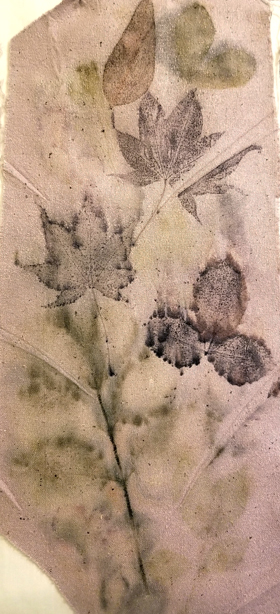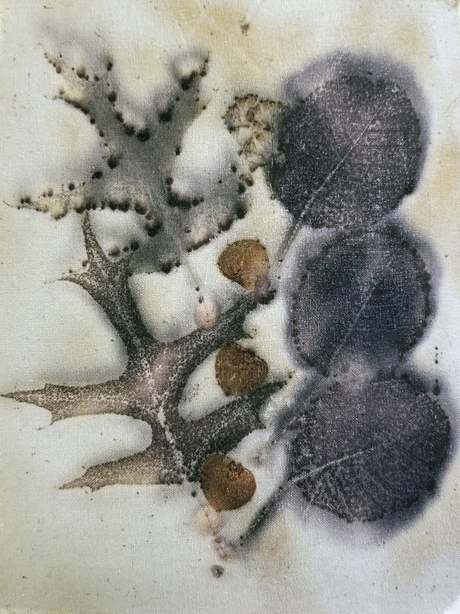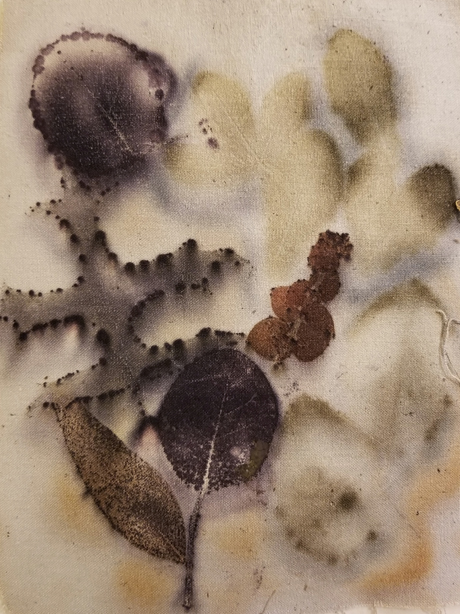 And then there was the conference…
Did you ever feel as though you are in the middle of experiencing something or some event that will eventually be life and history altering and make the world a better place as a result? This past weekend was the Mid Atlantic Fiber Association Conference, MAFA for short. Every couple years, the regions in the US hold regional fiber conferences, I've probably taught at them all, many times, given keynotes at many of them, and I had been originally contracted to team teach a workshop with my daughter for the 2021 MAFA conference, traditionally held at a University in PA.
Obviously that never happened. But most regional conferences either chose to not have a conference this year, or simplify it to just a couple of speakers over a couple of days over a Zoom format. Which is all fine. And I signed up for a couple of them, because why not?
Except MAFA had a very enthusiastic board of directors and a cracker jack team, headed by one of my favorite people, whom I have had the pleasure of working with in a number of classes over the years, decided to attempt what many people thought impossible. They hosted a full on full scale fiber conference, with 840 registrants, over 80 classes, all virtual. There was a virtual towel exchange, a virtual fiber exhibit, and fashion show, there was a virtual vendor hall, speakers, classes, hands on classes, morning coffee, a keynote, evening gatherings and social time, and even chair yoga twice a day. With barely 15 minutes between events, though everything was recorded for viewing later, I barely had time to pee, let the dogs out and back in, and grab food or tea or whatever else I needed before the next event. We started at 8am, and I finally logged off about 9 at night, for four days straight.
Yes, it was exhausting, but not in the way I feel when I do an in person conference. I loved this. I loved everything about it. I wish all conferences could be remote (I know that isn't a universal opinion, cut me some slack, I've done more conferences in my 40 years on the road than you'll ever do) but I got so much out of this because I could participate in everything. Yes, I taught four classes, two lectures and a two session hands on class in what to do with scraps of handwoven or other fabrics, and students created mats. I got images of many who finished.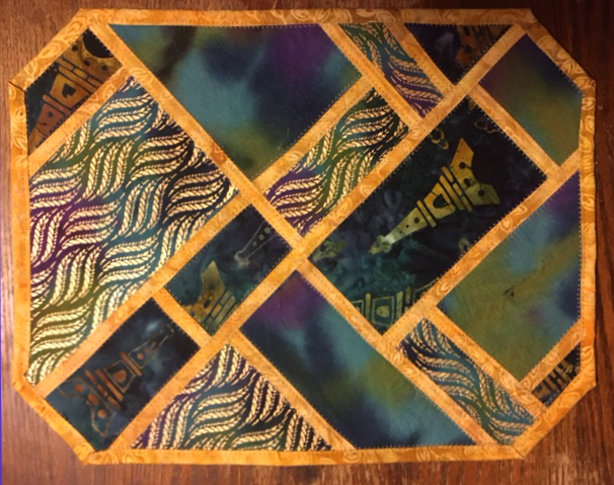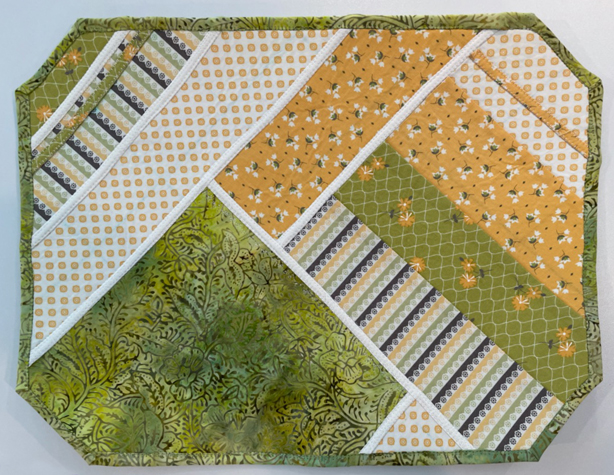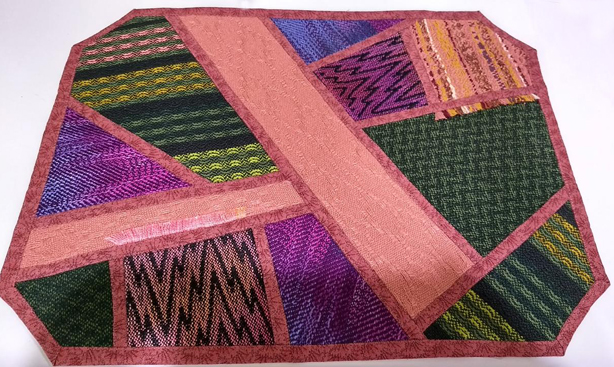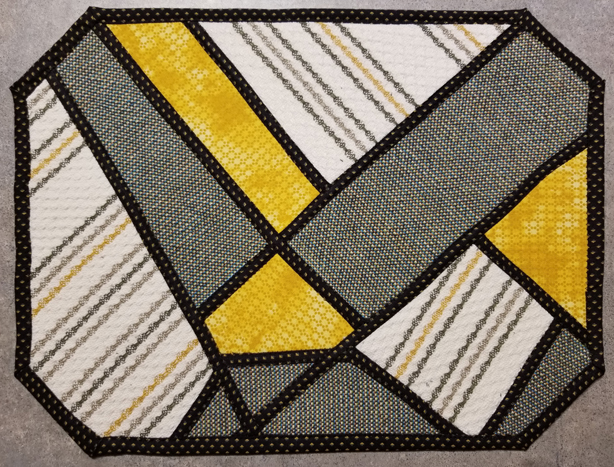 I also got to take three lectures, one on botanical printing which was great since I got to see a different focus than the class I'm currently enrolled in, one on ice dyeing which I can't wait to try, and one on selecting and harvesting basket making materials from your own back yard. I discovered that yes, my yard is full of stuff I can harvest, process, and store for making all kinds of baskets, but that it is all way more work than I probably want to do at this time.
The lectures between the sessions were all fascinating and eye opening, who knew that hemp was the main crop of the early United States, and that Sprang was the textile technique of choice throughout the world prior to the industrial revolution. And Jane Dunnewold's Keynote address was hands down the best keynote I've ever witnessed, and I've witnessed a lot.
I'm only just now tapping into all the recorded sessions with the vendors from the virtual vendor hall. There are a lot of new products out there that are catching my interest. And books, yeah, that Amazon truck is showing up daily…
And the fashion show made me smile. All the entrants, including myself, prerecorded a video, submitted it, added images of the process, and gave a lengthy backstory for each submission. It was all put together into an amazing presentation that sets the bar very high for any future in person fashion show.
Yes, there were technical glitches that occasionally happened, but the team did an unbelievable job keeping everything moving forward and I was truly grateful to have witnessed the future of how we can as a community do things bringing people together for a common goal. The technology can only get better.
And so dear readers I've seen what we can do as a community, and what technology allows us to share. A year ago I could never have imagined I'd have a YouTube channel with a ton of videos and a lot of followers. A year ago I couldn't imagine my creative life and one that didn't involve me going on the road. A year ago I had just moved into my new studio spaces in the house and just started discovering all they had to offer. And the emails are coming in fast with those who want to come and stay for a five day private class in weaving or sewing, airline tickets are booked, and yes, that requires a trip for me to Newark Airport, but I get to then drive home with the student and teach in my own studio, sleep in my own bed, and be in my own creative space and give each student some one on one, personal time. As one person said to me recently on a Zoom gathering, "You mean, no more Daryl Alert?" (You won't get the reference if you haven't taken a workshop with me…)
So I'm slowly rewriting my workshop offerings, cutting out those that require me to be somewhere other than here, and though I'm still happy to do the occasional remote lecture for a guild, and possibly a one or two day remote workshop, I want to be here and creative and curious and stress free… I earned it…