Funny how life changes in an instant with such a few simple words… There have been a few times like that, most memorable was probable finding out i was pregnant after thinking we couldn't have kids. That simple test changed my life irrevocably. and it happened twice! But that was 30+ years ago, and the resulting changes to my life were some of the hardest times and some of the best times my husband and had to navigate.
I'm sorry, its cancer… Those couple of words were said to me 20 years ago this February. I had to cancel many scheduled commitments, endure a year of painful surgery, chemotherapy, and disruption in our kids lives. But it was only a year, and there were some really positive things that came from it. Mostly about how I saw life…
I'm sorry… Those two words were said to my by the gastroenterologist who performed my husband's endoscopy. That was six years ago… Those two simple words told me that in that instant, my life, future, everything we worked for would be changed irrevocably. My husband wasn't goin to make it. He died 9 months later…
So I know how things can change in an instant… Monday morning I saw the physician for my annual. Everything is perfect. Blood numbers, Covid antibodies, I was in great shape. I had just written out my schedule for the week, other than planning to have my son visit Christmas Eve, (note to self… make up the guest room), I was finally free to play. My hairdryer died, and I wanted to pick up a couple Christmas cards for the kids, so I set out to walk to Walgreen's, about a 6 minute walk, about 4:30pm. Still light, but I assumed it would be dark on my return. It is a walk I do most every day.
On the way home, I tripped over the asphalt curb at the end of my dead-end street. I tried to recover but ended up airborne, crashing down onto my left shoulder in the middle of the street. I heard the crack. At that moment, my neighbor came down the street in her car, saw me sprawled in the street, attempting to stand up, and not having an easy time of it, the pain was unbearable. She got me into her car, drove me three houses away, and took me home. I live with my daughter, so when I called for her, I knew it was broken. First break ever in 66 years. She loaded me into the car and took me to the ER. The rest is history. I have a CT scan scheduled Monday morning to see if I'll need surgery. I broke the ball at the top of my humerus, that sits in the socket.
I'm so very lucky in so many ways. My daughter lives with and works for me. It could have been worse, involving an auto, etc. no one else was involved. The local community hospital we went to only had a two hour wait, instead of 12 for the nearest major medical center. The first 36 hours were mind numbingly painful but that seems to be subsiding and I'm mostly just uncomfortable. I can deal with that… There wasn't anything of importance on my calendar, for the next couple of months, and I had just finished a run of Bronson Lace towels as gifts, washed, hemmed and ready to go, the previous Saturday.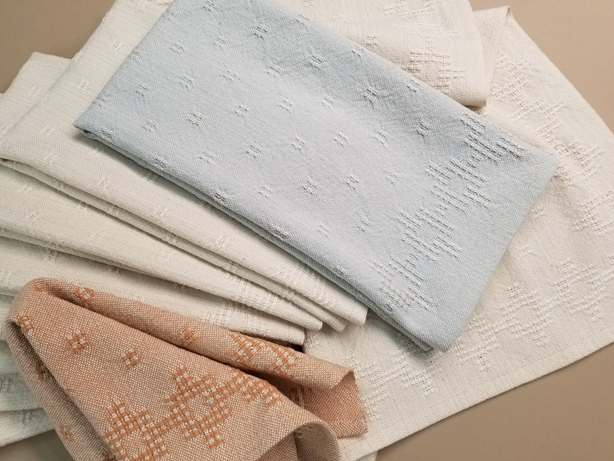 I had just returned from a wonderful visit with my 90 year old mom in Maryland, where I discovered she still had and curled up under a mohair throw I wove for her in the early 1980's. It is still lush and gorgeous and I snagged a photo.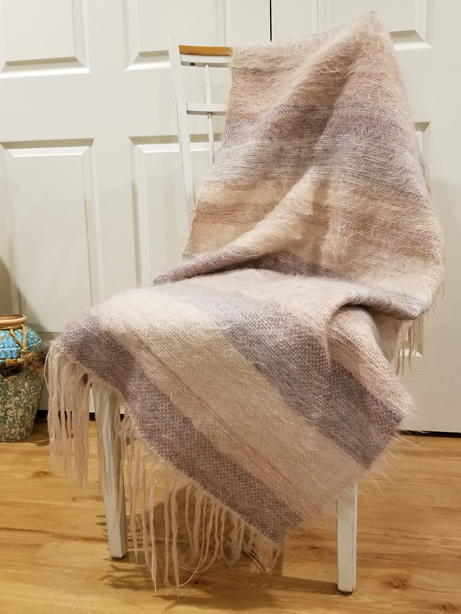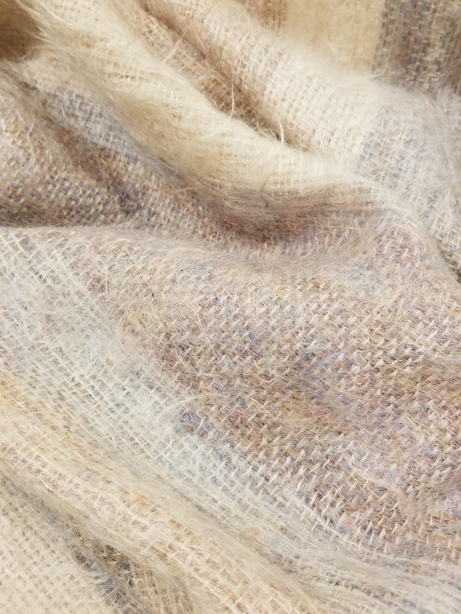 i had spent the Friday before helping my weaving guild members sort through a large knitting yarn donation. We spent hours, but got it all into the small space we rent from the basement of the church where we meet, when we meet, because the last two years have been all on Zoom.
I brought home a couple of things that appealed to me, like this hand-painted wool. it was a one pound skein, with slight rodent damage, and took all Sunday morning to ball.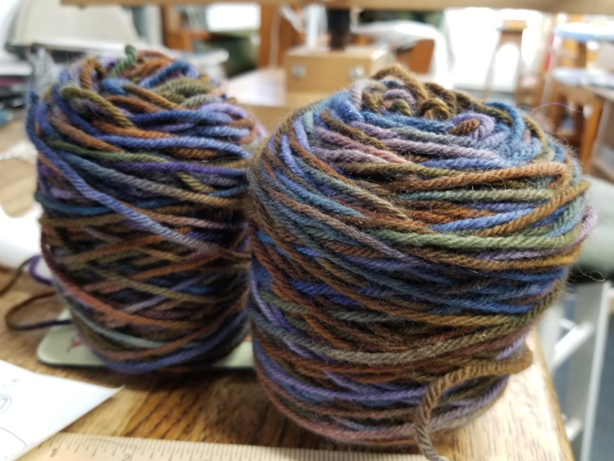 I spent all of Sunday planning a warp to go on the loom now empty from the towels. I wound, sleyed, threaded, and beamed a six yard warp, mixed wool and alpaca.
I found some llama I picked up years ago in a yarn crawl, for the weft. I have almost 1000 yards.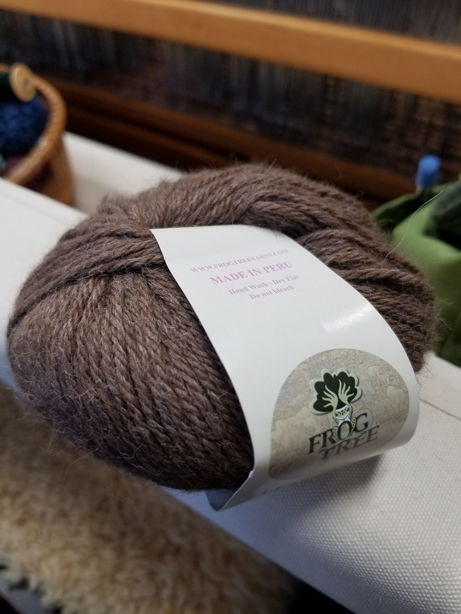 I picked a simple 4 shaft Swedish Rosepath draft from Davison and wove a repeat.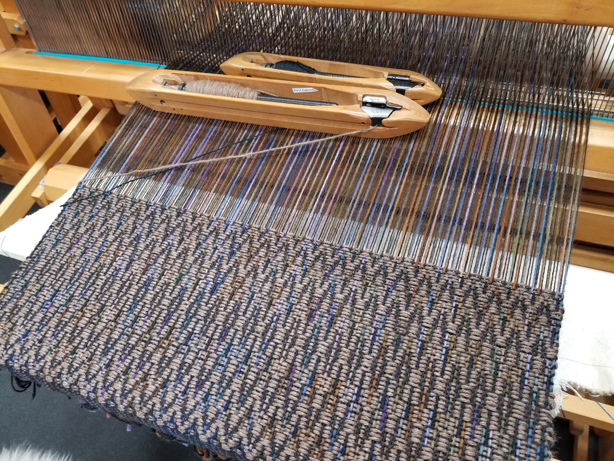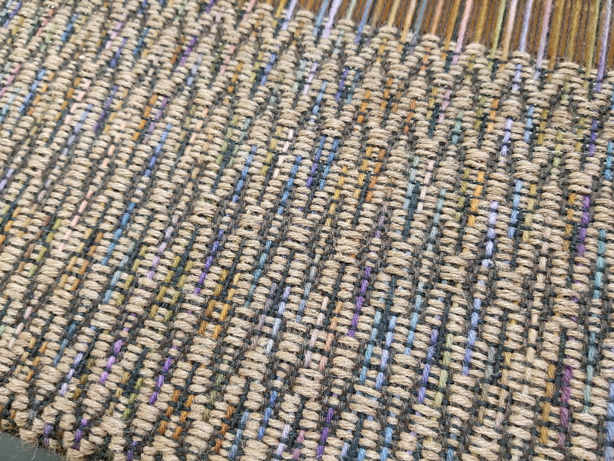 This made me smile…
And I'm lucky because we filmed three videos which haven't launched yet, for the YouTube channel, The Weaver Sews, which if I'm really lucky will take me to when my arm comes out of the sling and I can hopefully and carefully prep for the last part of a three part series in my favorite piecing technique. Parts 1 and 2 were already shot. Right now my cutting table looks like this, layout for a summer dress, waiting for when I can use two arms again.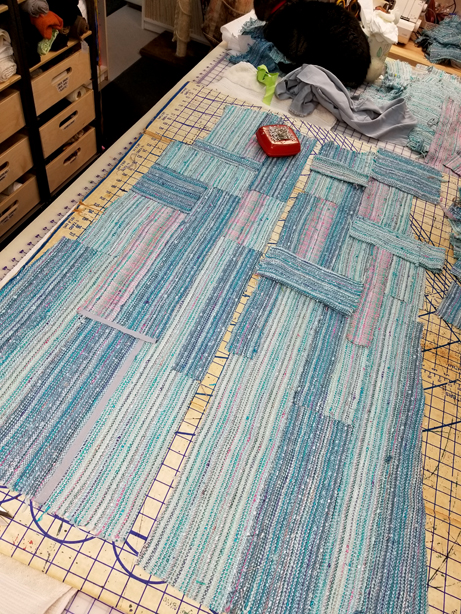 Don't cry for me dear readers. From what I've read from my friends on social media, sharing their stories, this could have been far worse. I'm safe, and am very proud of myself when I manage to do something with one arm… it is the little things… like making bacon and eggs for myself yesterday morning. If you are reading this, it means I figured out how to write a post and process photos all with one arm, tedious but doable… I'm a weaver, I know what the definition of tedious is…
I cannot be more grateful for my daughter, who got up yesterday morning to the smell of bacon. She was stunned but not really surprised. Happy whatever you celebrate, stay safe in this time of never ending Covid. I switched to Tylenol, I'm not a Percocet kind of person. Which meant I could have a lovely glass of wine last night, and was proud of figuring out how to use the spigot on my box wine with one arm… There is always a way…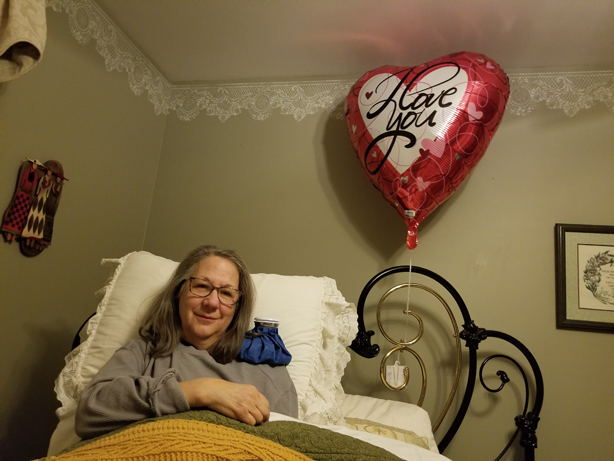 Stay tuned…