Technological Trauma…
Dearest readers, the thing that scared me most since my husband's death back in June of 2016 was what I would do if and when my computer system failed. This has believe it or not been a pretty harrowing week, and I feel completely awful even mentioning the stress I've experienced as friends all over the country are losing their homes to all sorts of calamity. My little computer woes are just small little skinned knees in the game of life. Yet, they brought me to my knees, because I run a business and my late husband was the most amazing tech support anyone could wish for. Indeed it was he who developed my first website, way back when AOL was the only game in town and you were limited to 9 letters. Hence 'weaversew'.
My computer components were a number of years old and beginning to show signs of wear. Sudden blue screens, failing memory ports on the motherboard, overheating, failing USB drives. I had hoped to limp through until I finished teaching for the year, in mid November, but my anxiety level was out the roof and every time I logged on I needed that proverbial drink.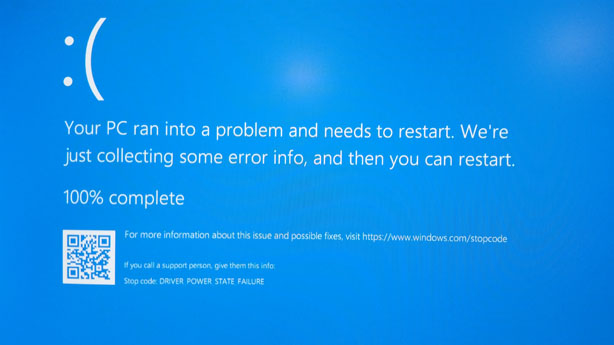 On top of the hardware challenges, my eShop is failing, the original platform my husband installed to run the shop was from 2005, not even licensed or supported at this point. I've been researching alternatives to the current platform I use, and they all make my head swim. And the hosting company that services my blog and shop, anything with the 'weaversew' suffix, is frequently down and misbehaving. Nothing has been upgraded in many many years, too many, and the signs are clearly written in bright neon that I need to take care of all this. Now. Like yesterday.
Meanwhile I get on a plane for Cleveland on Friday. This means that I have to walk away from things that aren't right or only half way, or less than the professionalism I pride myself on. I am completely at the mercy of good tech support guy, because my lovely wonderful tech geek of a late husband made it too easy to just turn it all over to him. I do maintain the data on four websites, including my own, I insisted on that, and I managed to learn enough about Adobe Dreamweaver to get four competent sites, two of them for local weaving guilds, but as one of the guild members told me, I'm probably the last person on the planet who actually still uses Dreamweaver, the rest of the world is using platforms like WordPress for their websites. I nearly had a meltdown thinking I'd have to rework the four websites I have to maintain.
Last week my tech guy came to build me a new system, with the idea we would ghost my hard drive and I'd be up and running in about 5 hours. About 15 minutes before the five hours was up, something went seriously wrong and the computer ended up in the hospital for a week, starting with a bad power supply which fried the new motherboard, and corrupted Windows 10 and made a complete mess of things.
The bottom line was, after what he called a "Hail Mary" save, apparently this is a thing in the tech world, he managed to get my original hard drive functioning and I was able to limp along all week, still getting blue screens, and having hardware fail, but at least I could access data to print handouts and such for my class in Cleveland this weekend. I could access my bookkeeping and file my sales tax before the 20th (when I'm actually flying to Cleveland) and do other critical things one does to stay in business.
So yesterday, in a complete fit of "I gotta get out of this place" I took my new assistant /best adventure buddy to the NY Botanical Gardens to see the Dale Chihuly glass installation, which was magical and just what I needed on the most glorious sunny fall day we have had so far this year. I came home relaxed and ready to tackle D day, or rather C day, where my tech guy was supposed to come this morning and we were going to wipe clean my C drive and reinstall all the software I need and use on a daily basis. There were roller coaster like moments and times when I just had to walk away. I kept my knitting by me so I wouldn't completely lose it. But he is the calmest gentlest geek I've ever met and I adored him for his ability to just say, don't worry, it will all be OK. And it was, or is. I think. I haven't really put the system through its paces, but everything seems to be in place, most of my settings restored, and I've been able to wipe the drive clean of all the old out of date and unsupported software my husband installed so very long ago. It cost me a lot of money, but I'm hoping that part is all past me.
The botanical gardens were gorgeous. Cynthia and I had a lovely lovely day, and the drive in, in spite of an accident gumming up the works on the GW Bridge was about 40 minutes. We had lunch at the cafe, and were in the car and safely home by 2:30 in the afternoon. We decided that we would actually become members of the Botanical Gardens because that's what we can do to support the arts and cultural venues where we live.
I still have eShop issues, and hosting company issues, but I'm hoping that they too will be resolved within short order, and that I can do the things I love and actually care deeply about. In this current age we live in, sadly one can't come without the other. This morning I woke up and finally broke down and turned on the heat, it had been 80 only a couple of days ago. Of course, my boiler failed to work. Why am I surprised. The earliest the plumber can come is next week because I'm leaving on a jet plane…
In spite of all the stress technology brings, I managed some really fun days and to kill off a couple projects that have been "looming" over me. This sweater was started probably more than a year ago, and I'm fastidious in finishing one knitted project before I start on another. The coordinator of the Boonton Library Fiber Arts Club shot this photo outside the library a couple weeks ago at one of the weekly meetings. Thanks Annie!
And I finally cleared a loom of the fabric that gave me such grief when my new dog last year ate one of the two balls of Noro Toiyo Lace I had bought on sale on my trip to Port Townsend to teach a year or so ago, and of course had to do a scramble to find more of it so I could finish the yardage. The warp is a Shetland wool mill end I bought years ago from WEBS. I loved the gradations of the color changes in the Noro, which is a silk and a bunch of other yarns, sort of the sweepings of the floor, singles spun, annoying as all get out to use, but really lovely as a weft.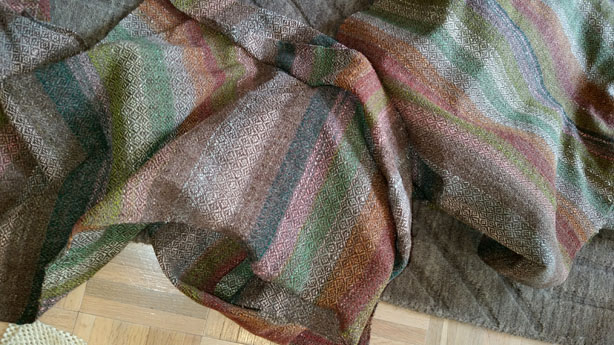 Last week, or maybe it was two weekends ago, I hosted my really good fiber friend Kathrin Weber who gave a couple of workshops to the Jockey Hollow Weaving Guild. We had a blast. Through it all my computer was in the hospital, but in the end it made sense because I was really distracted by color and texture and weave structure. I can't wait to weave this off.
The third day of workshops was a dye class, and again, it was just a blast! I am a pretty competent dyer of cellulose yarns using fiber reactive dyes, but it is just a joy to learn some tricks and fun techniques, and be with fellow fiber enthusiasts.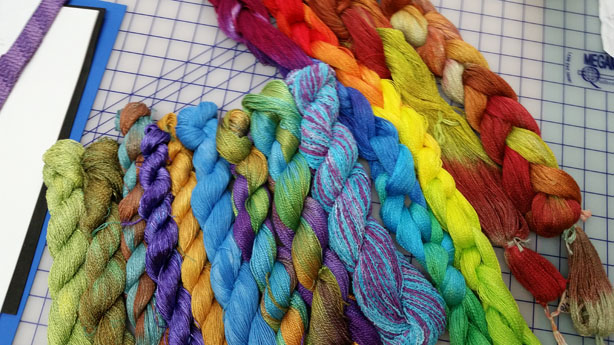 Last Saturday I met up with a bunch of great ladies from the Frances Irwin Handweavers, and there was a husband or two thrown in there as well. We met at Silk City Fibers, and though I had thought for a brief moment that I really could just go and look around and come home empty handed, that thought went out the door in about the first 35 seconds and $337 dollars later, I had this to figure out where to hide on the already burgeoning shelves. No sweat, I'm a pro at finding space.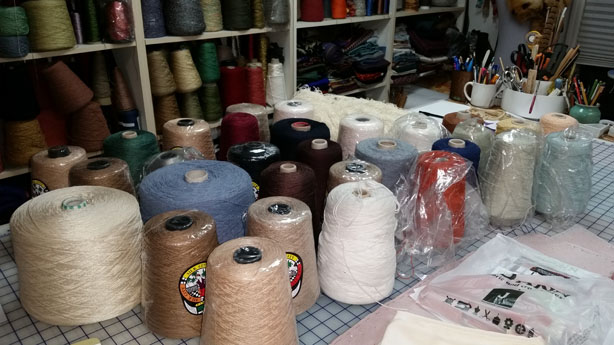 We went to lunch after Silk City, and then on to the Paterson museum, and a private tour of their extensive textile machinery, much of it made right there at the Roger's Locomotive foundries from the late 1800's. So very interesting and inspiring.
And so my life which seems to spiral out of control is really full of fun and excitement, I'd go for a little less excitement at the moment, but I'm safe and my family and home are intact and I have to remember that and not sit too long on the pity pot as they say.
For those of my subscribers who are complaining they are not getting notification of my posts, I'm sorry, but that's one of the issues prompting a hosting company move, and I won't bore you with the gory details, but trust me, I'm aware.
Stay tuned…