I haven't abandoned you dear readers, it's just been a bit of holiday pressure closing in around me.  And I don't mean the celebrating kind…
Let me back up to this time last week…
Christmas Eve we attended a lovely open house, across town.  Great food, interesting conversation, and we all fell into bed warning our now adult children that there was no reason to get up at 6:30am to open presents.  So we all slept in, a delightful gift in itself.  I spent Christmas quietly, with just my family, my husband and two children, alone in our house.  We opened gifts, I made waffles.  We played with our gifts (I got a Kindle…), I made soup.  We played games, I made fondue.  We played more games, I made by request, Tacos for dinner…  🙂
My Christmas was very very special…  I wouldn't have changed a thing…
Sunday we planned to drive to Maryland to visit my relatives.  I happened to catch the weather report.  Crap!  Who saw that coming!!!!!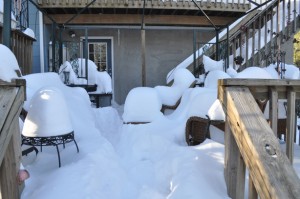 I was disappointed we weren't heading south, I look for every opportunity to visit my mom and bonus dad, (her second husband) and my Maryland sister and her family.  And my cousin was having a baby shower.  I so wanted to attend.   I decided to use the bonus day to get the Handwoven Magazine project set up and on the loom.  It was a productive day.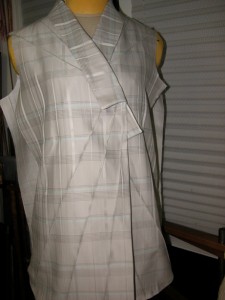 And I made progress on my Issey Miyake tunic.  I'm enjoying this piece, it is quite challenging, some of the techniques I haven't come across before.  Clever in its engineering…
Monday morning we woke up to the blizzard of 2010.  We probably had 20+ inches.  My husband and I donned our snow gear and headed outside, I cleared and dug out cars while my husband cleared the driveway.  Five cars in all, not all of them ours, we eventually woke the kids and got them going on the decking and steps.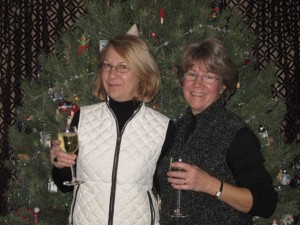 By noon, we decided to jump in the car, and head to Maryland after all.  The storm was so specific in its path, largely an hour south of us had maybe 6 inches which was pretty much cleared, and by the time we got to Maryland, there was almost no snow at all.  It was the quickest we've ever gotten down there, since almost no one was on the road.
I got to see my family, attend the baby shower and forget about everything in the studio for a couple of days.
Yesterday I decided I should touch base with Madelyn, editor of Handwoven Magazine.  We had left things pretty fuzzy about deadlines, I was sort of thinking things were due sometime after the first, and somehow that date was approaching fast.  Madelyn wrote back that the drop dead ship date to get to Colorado in time was Monday.
Crap.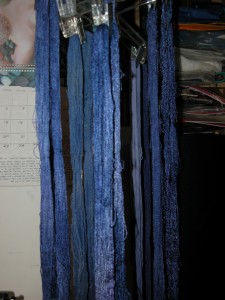 So I hopped out of bed this morning like a woman on fire with a mission to get it all done as the year came to a crashing, thunderous close…
I rinsed out the color du jour (Heather) and put in a new color in the dye pot. (Dusty Purple).
I wove off the eight shaft project for Handwoven magazine, a scarf.
I wove off the yardage on the big loom.
I raced to the grocery store to buy the fruit to make for my famous fruit salad.  I came home and cut up all the fruit for my famous fruit salad.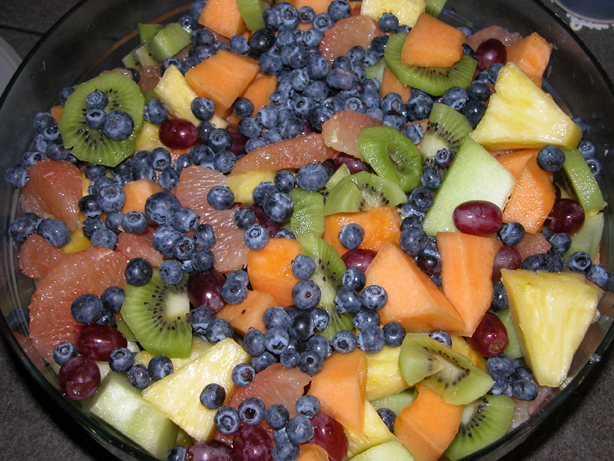 I wove the four shaft project for Handwoven Magazine.
And now, I am going to shower, change from my ratty studio clothes, into something festive, and head out to a New Year's Eve party with my famous fruit salad and my adoring husband, and have some wine, and enjoy a job well done…
Thank you all for your support and comments over the past two years.  I've enjoyed the ride, and the company!  I'm looking forward to more grand adventures, lots of new ones, and I wish for all of you across the globe, grand colorful fiber adventures of your own in the coming year!
Stay tuned…